Welcome
Welcome to the Sakurasou no Pet na Kanojo Wiki, this wiki is dedicated to everything related to the Sakurasou no Pet na Kanojo series that anyone can edit. Please help by editing or adding articles and lessening the stubs. We currently have 8,075 edits to 88 articles and 1,081 images since November 28, 2012.
---
Development Progress:
Contents
Characters
Featured Article
Sorata Kanda (神田 空太, Kanda Sorata) is the male protagonist of the story. He is a second-year student of Suiko, who lives in room 101 of Sakurasou Dormitory. He was kicked out of the standard school dorm after he chose not to throw away a stray cat he picked up. As many of the Sakurasou Dormitory residents have outstanding grades and art skills, he often feels plain and normal among them. He is chosen by Chihiro to take care of Mashiro's daily life, although he resists at first, but he ends up getting used to it.
Wiki Poll
---
Affiliations
Official Twitter
Latest Episode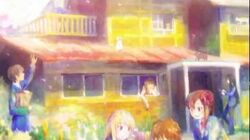 Welcome to Sakurasou
(さくら荘へようこそ, Welcome to Sakurasou
)
Latest Novel
News
Editing Rules
Feel free to contribute to the wiki, just remember the following:
Light Novels take precedence over other forms of media.
Novels & Side Stories > Anime > Other
For people who wants to upload images, please save them in .png or .jpg format.
Remember to specify the licensing of the image.
Don't forget to add appropriate categories to any page you might be creating.
Be articulate.
Remember to use Template:Nihongo for names and terms.
Always add a Character Infobox when creating Character pages.
Obtain permission before using other people's content.
A page can only be linked once per article. The first mention should be linked to the said article. For example, the first mention of Sorata in an article should be linked, while the second mention of Sorata shouldn't be.
Do not use epithets in character page names.
Please keep to proper grammar and English, excluding Japanese terms.
No advertisement allowed, except the advertisement is either wikia-related or anime-related.
Note: All advertisement must posted under your own profile page, blog page or forum page, no article creation allowed for advertisement.