17 results
Been looking for a track used several times in the anime but can't find in either OST volumes It's the soft wistful tune from ep. 24 during the airpo

I saw an old post here that supposedly had the english translation of the light novel, but it's not online anymore. Does anyone know where I can read

Season 2 Season 2 Season 2 Season 2 Season 2 Season 2 Season 2 Season 2

Only 5,000 votes needed on the petition!

I think when the pet girl of sakurasou two seasons get were they split up in the 1 st he and Mashiro become a pair and the second were Nanami and he b

Please tell me what chapters of the manga were not in the anime. And where i can read them?

I literally loved the first season, I empathized a lot with the story, and above all I cried a lot.

Sakurasou has no anniunced season 2, and for now it won't even be taken into consideration. Despite this, a petition exists, aiming to show the inter

For those who wants to know the story after anime finished, you can readthe Light Novel from Vol 7. Luckily someone has translated the novel until the

The VA for Nanami Aoyama is not Rie Kugimiya, but instead Nakatsu Mari. Would be great if someone with permission to edit could change that.

Did Sakurasou No Pet Na Kanojo Season 2 will came out ??? sorry ..... my english is bad.... :D

I really want to have season 2 because the new characters becomes me curious of what they going to do in sakurasou just like the past characters. I wa

<p>SEASON 2 
</p>

Is there going to be a season 2 ?
Related Community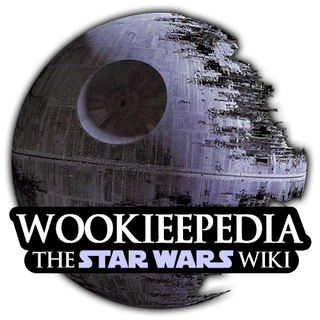 movies
100K
Pages

100K
Images

1
Video
Wookieepedia is a wiki-based online encyclopedia that contains detailed information about the Star Wars universe, including movies, books, video games, characters, locations, technology, weapons, vehicles, and everything in between. Founded in 2005, Wookieepedia has over 175,000 articles, covering everything from the…
View More Wikis